Hello friends! As you can probably tell from the title, I have indeed hopped on the Depop train. I would love to share with you, my readers, my first two purchases, plus a tip or two on how to find an amazing item for your closet!
My first purchase from Depop were these amazing Izabella Rue snake heels. I found them through one of my favorite fashion bloggers Louise Roe, who had advertised on her Instagram that she was selling certain items from her closet on Depop. Which brings me to my first tip! Always be sure to keep up to date with your favorite fashion bloggers and influencers and if they are using apps like Depop. You can even find them on the Explore page! Plus, it was extra cool messaging one of my favorite bloggers and then seeing them comment on my Instagram photo. She knows who I am!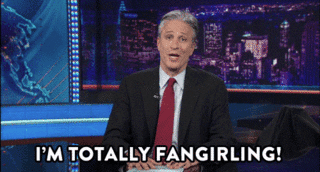 Me too, Jon! Me too.
My second and most recent Depop find was this vintage Fendi top that is (and I cannot emphasize this enough) the BEST quality. The seller is not well known like Louise, but she was sweet to interact with and has some fantastic items! Which brings me to my next tip: if you are not sure what you want to purchase while you're browsing, but you know what designers you're into, then filter your search by typing in what designers you like! The best part about Depop is that you meet and interact with new people who have amazing style like yourself, so by all means, there is no need to only follow well known users! That, and you can get some great deals and good prices on normally expensive items. This Fendi top still had a bit of a hefty price, but it was a way better deal then what you normally find in a store.
Until next time! I will certainly keep you all updated on what I find on this amazing app. Now if you'll excuse me, I have more outfits to photograph for Instagram. Because, you know, I totally have a life.