Ahhh Valentine's Day.  The day that couples love, the day that single people hate, and the day that stresses the population out in general because the expectations skyrocket for everyone, no matter what their relationship status is.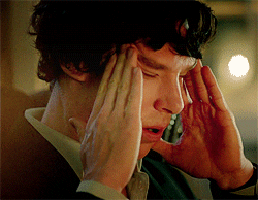 "What do you MEAN you didn't schedule reservations 24 hours in advance?"
For this particular post however, I don't JUST want to focus on how I can put together a cute Valentine's Day themed outfit.  I also want to focus on how we (particularly millennials) can make relationships work in 2017.  In order to make this post more accessible and relatable to you, my readers, I asked my sister Kate and her husband James (one of the best functioning couples I know) to provide some insight on how to be in a relationship and not lose your mind in this day and age.
For the record, Kate and James are not only happily married in Johannesburg, South Africa, but they're also the minds behind I-Drop Water, an up and coming company that focuses on providing accessible drinking water to the entire continent of Africa (you can watch their Chivas Regal episode regarding their company here: https://vimeo.com/201104402).  The questions and answers are below:
Since you guys have been together, how have your styles meshed? Does it involve a lot of borrowing each other's clothes?
Kate and James: We both have our own styles, but honestly, we wear what's stylish, functional and above all, stuff we don't have to think about.  We both need to look professional almost all the time now, but also need to work with plumbing, electronics, and also travel so things need to be simple and not get in the way.  We are both not afraid to buy the same thing in different colors if it works (although James is basically your worst nightmare in terms of buying clothes).
You both run a successful startup that seems to only flourish more from the both of you collaborating together. What is the secret to being so in sync with each other?
Kate and James: We are very lucky that we can work together and also have amazing times outside of work.  Most people would not try what we've done as it does invite potential conflict.  We worked together as students in the MBA (at Oxford University), so we suppose that helped.  We basically have huge respect for each other and understand when the other might be overwhelmed or tired.  Above all, we listen to each other and are patient, and we don't step on each other's toes.
As a 23 year old millennial, several of my peers and I have lost a lot of hope in dating, since the late 2010s seem to be the pinnacle of hook up culture. What advice would you give to people in their 20s looking for more than a fling? 
Kate and James: For the young'uns, just be open to meeting people!  Don't be afraid to reach out and start a relationship, whether as a friend or more.  But never stay with anyone who disrespects or hurts you in any way (emotional or otherwise).  Relationships should be tough as hell in the best way possible while at the same time feeling like the most amazing thing in the world.  You'll never find that person though if you never take a chance on anyone.
Some may say that it was corny of me to interview a couple for my Valentine's Day blog post, but I honestly think that when it comes to dating in 2017, every bit of advice always helps.  I've been single for over three years now, and while it can get quite frustrating to be in that certain mindset, I always remind myself that I'll find someone someday, thanks to the love that I see between Kate and James every day.
Happy Valentines Day, everyone!  Over and out.