I figured that writing about the historical event that happened this past weekend would be the best way to start off my blog for the New Year.  Yes, I'm talking about the Women's March, which not only took place in Washington D.C. and other notable cities like Chicago and New York, but in fact, happened all over the world!  I was lucky enough to go to the D.C. March and protest along side millions of women and men, and dude, it was absolutely incredible.
I just had to strike a pose.
The Women's March proved to be one of the most provocative (and crowded) events of my life.  As I marched through the streets with thousands of people flanking my side, it was hard not to get excited about the fact that so many people had united in one place on one day to voice their concern for the common cause.  However, I didn't want to pretend that the event belonged solely to the white women at the March – after all, 53% of white women in the country voted for Trump.  Therefore, as well as being there to fight for my rights as a woman, I also wanted to support my sisters of color and remind them that yes, white women can totally be ignorant, but some of us are striving more than ever to place ourselves in their shoes and work alongside them as their allies.  I know I have been guilty of ignorance and whitewashing in the past, so I hoped that participating in the March with so many people from around the world would further open my eyes to different perspectives outside of my usual comfort zone.
With that being said, I'm going to share some awesome photos that my sister snapped during the March. Coming to you from the nation's capital:
All of these photos can also be seen on Instagram!
I think it's safe to say that this is the first of many marches to come.  And to that, I say: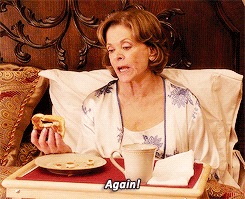 Bring it.